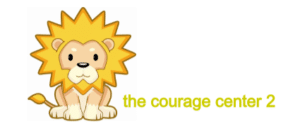 Courage Center 2 has been awarded $612,010 from the California Victim Compensation Board in a competitive round of funding to support Trauma Recovery Centers in California. Just 4 agencies statewide received funding totaling more than $3.5m, including 2 large agencies in San Diego and Los Angeles, and the University of California at Northridge. The Courage Center was one of only two receiving the full amount of requested funds, and the only agency funded outside of Southern California. Courage Center staff were in Sacramento on Thursday to accept the award.
The Trauma Recovery Center of Solano will provide a broad scope of services to under-served adult and child victims of crime. The Courage Center is partnering with Child Haven, Solano Advocates for Victims of Violence, and the Solano Office of Family Violence Prevention to provide a trauma-informed comprehensive system of care. The TRC Solano will be located inside the Family Justice Center, a multi-disciplinary center located at 601 Empire Street in Fairfield, collaborating with partner agencies to achieve a comprehensive and appropriate response to the needs of victims of violence and their families.
The Courage Center, a Child Advocacy Center under the auspices of SANE/SART, currently provides medical examinations and forensic interviewing for child victims of sexual assault. The program will expand its scope of work partnering with Child Haven to provide assessments and trauma-informed mental health services to child victims. They will contract adult clinical services, and add Solano Advocates for Victims of Violence to extend emergency services for victims of domestic violence. Expanded services include a 24-hour crisis response line, victim advocacy, legal consultation, and community trainings for professionals who may encounter victims of violence during the course of their work. This funding will allow victims of violence in Solano County to have access to the high-quality and broad range of trauma recovery services they need in order to heal.
"We were contacted by our friends at First 5 Solano about this incredible opportunity to bring the Trauma Recovery Center back to Solano County. First 5 helped us, along with Child Haven's grantwriter Michalle Shown-Rodriguez, to meet the quick 10 day window to develop the grant and get it submitted in time. It was truly an amazing team effort." says Lisa Lewis-Javar, Executive Director of the Courage Center. "The new grant offers a greatly expanded scope of services and more dollars to support this important work. It's going to make a great impact on services for victims of violence in Solano County."
The Courage Center, under the direction of Lewis-Javar and Program Coordinator Hayley Armstrong will act as the hub for the TRC, sharing respected partnerships with various county and non-profit partner agencies including the Solano County District Attorney's Office, all Solano County law enforcement jurisdictions, Child Haven, Child Welfare Services, Solano County Victim Witness, Solano Advocates for Victims of Violence, various domestic violence services, shelters, and others. The Trauma Recovery Center was previously funded in Solano County in 2015, but funding was pulled in 2016 when the TRC partner agencies at that time, Children's Nurturing Project and Lift 3 were both closed.