Originally published on ACEs Connection on April 18, 2017 By Svava Brooks.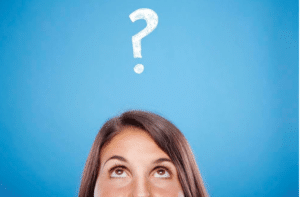 If 2017 has been an unusually busy year for you, I can totally relate! But for survivors of abuse, a hectic schedule isn't something out of the ordinary. Too often it's the norm.
An important milestone on your healing journey will be the realization that you're ready to step off this hectic hamster wheel. If you're tired of living in reaction mode, dashing from sunrise to sunset each day, trying to catch up but never achieving that goal, good for you! The desire to end your frantic pace is a major accomplishment.
But how do you stop this toxic merry-go-round? You simply change direction. Instead of trying to satisfy the wants and needs of everyone else in your life, you concentrate on satisfying your own.
Easier said than done for abuse survivors like us, right? We're pros at knowing what we don't want. But we're clueless about what we do want. In fact, most of us have never considered asking ourselves important questions like:
What do I want?
What do I need?
What do I want my life to be about?
The abuse we suffered battered us with the false belief that we aren't as valuable as everyone else. At our core, we feel we don't deserve to relax, to do what brings us joy, or to make our needs a top priority.
Of course, none of this is true. Abuse is built on lies, and this is a big one. Every human being on the planet is valuable, regardless of what they've survived. And that includes YOU!
To determine what you want and need in life, the first step is gratitude. Think about everything you're grateful for. When we appreciate all the good things in life, we appreciate the good things about ourselves.
Begin every morning with gratitude. This practice will help you gain more clarity about what you truly want and need. Then create a list of those things.
Here's my challenge to you. Now that you have a list of your wants and needs, schedule at least one thing from this list every day.
When you're ready to accept my challenge, you've reached another major milestone on your healing journey. Congratulations!
Are you on my email list? If you'd like to receive my monthly newsletter and an email with a link to my weekly blog post, click here: http://www.educate4change.com/