Originally published and information taken from the Love Never Fails site.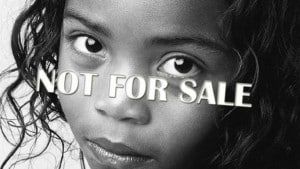 Human trafficking is the illegal trade of human beings, mainly for the purposes of forced labor and sex trafficking.
Domestic sex trafficking occurs when U.S. citizens or permanent residents are commercially sexually exploited. Children can be commercially sexually exploited through the selling of sex, pornography, and or erotic entertainment.
WORLD:
After drug trafficking, human trafficking 2nd largest criminal industry in the world today
Sex trafficking generates $32 billion a year. (stat found here)
800,000 people are trafficking each year
Worldwide woman and girls make up 98% of sexually exploited victims.
UNITED STATES:
84% of victims in confirmed sex trafficking cases are identified as U.S. citizens
There are an estimated 100,000 – 300,000 child sex slaves in the US.
The average age a teen enters the sex trade in the U.S. is 12 to 14-year-old.
CALIFORNIA:
California harbors 3 of the FBI's 13 highest child sex trafficking areas on the nation: Los Angeles, San Francisco and San Diego.
40-60% of youth engaged, at least occasionally, in commercial sexual exploitation to meet their basic needs.