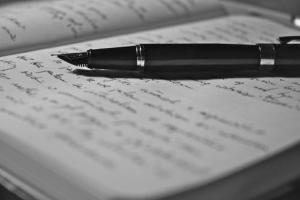 The label on my back would say,
In God I trust as I walk in his path,
stay focus and I would not be looking like a,
blast from the past,
excuse me I seems to be talking a little too fast,
let me slow down as I get my thoughts in place,
I couldn't sleep so I jump on computer and this is
what I have to say.
No label on my back would change me
or switch how I act
or messed up how I dress,
I need to let you know that I am grateful and blessed.
A different person from a new side of the tracks,
I am going to rewind just a little bit
but sit down and relax
Poet is coming back with a new twist.
By Rachel Davis
Rachel Davis was born and raised in Northern California. Raised by her great aunt and uncle, Rachel found a voice in her poetry as a young child as a way to be heard.
Rachel says her poetry is an outlet for anything going on in her life at the time. Rachel wants her stories to reach a teen or a adult in their darkest moments and let them know that everything is going to be ok when they give their lives to God. I am openly gay, and I still believe in God with all my heart. I wasn't born to be gay and I am proud of my decision for being myself.
"My heart, spirit, and soul are in my poetry and that is the only thing I want people to see," Rachel Shares with us in her reflections.