A FATHER'S PROMISE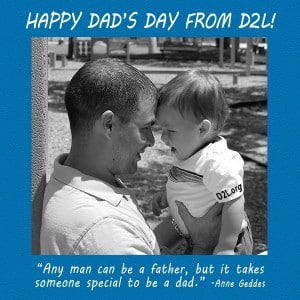 Father's Day reminds me of my ongoing promise to my two children — to love them, protect them, and guide them along the journey from childhood to adulthood.
As you may know, being a parent is not always easy!
While none of us are perfect, it's easy to make the choice to stay educated and aware, especially when it comes to child sexual abuse prevention.
Learning how to prevent abuse, recognize the signs, and react if it does happen is valuable knowledge that will empower you to protect not only your children, but every child in your life.
Whether or not you're a parent, you can still choose to be a Steward of Children.
Take Darkness to Light's Stewards of Children training FREE during the month of June.
This link is good for a free training through June 30, so please pass it along to all the great fathers you know.
I wish you and yours a very happy Father's Day.
Sincerely,
David AvRutick
Director of Operations
Darkness to Light | 7 Radcliffe Street, Suite 200 | Charleston, SC 29403 US