Originally Published on Change.org on October 24, 2017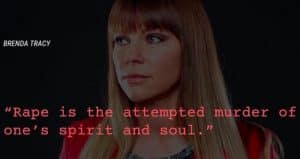 I am a rape survivor. I use to be ashamed to say those words. Not anymore. Survivors like me are speaking out. It's time to go after those protecting and empowering sexual predators — companies like Twitter who enable people to make rape threats without any consequences.
For almost 20 years, I felt trapped in the shadows. After I was gang-raped by four men, I lived in fear. In the recent past, I've shared my story and committed my life to fighting back. I've been one of the countless people who have used the hashtag #MeToo on social media to share personal stories of sexual harassment and assault.
While Twitter has been a key tool in sharing those stories, the company is also fostering a place for the very behavior we are fighting to end. Twitter is being used by many to bully, terrorize, and threaten women like me. That's why I've been campaigning to urge Twitter to begin a large scale shutdown of accounts that tweet threats of rape.
Twitter bullies use rape threats to instill fear in women — the type of fear I lived with for decades. Each day that passes without action by Twitter is one where more women are faced with dealing with these horrible acts. That's unacceptable.
#MeToo showed the world there is an epidemic of sexual harassment and violence — it happens every day, every hour, on and offline. My campaign aims to give the brave women who spoke out and those who want to make a difference a way to make real change. More than 248,000 people from around the world have supported my petition. Will you add your name?
Thank you,
Brenda Tracy