Originally published on Change.org on October 11, 2017 By Amanda Nguyen.
Dear Friends,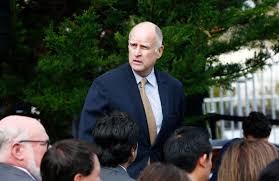 One year ago you helped us make history by passing the Federal Sexual Assault Survivor Bill of Rights. Because of state's rights, we have to fight for this bill in individual states. We are so close in California. The CA Statehouse unanimously passed the CA Survivor Bill of Rights AB1312 and Governor Brown has until October 15, the end of this week, to protect 11 million survivors' rights by signing the bill into law. Please help urge Governor to sign AB1312.
To give 11 million survivors civil rights:
Call Governor Brown's Office: 916-445-2841
Tweet at Governor Brown: @JerryBrownGov
Sample tweet:
I stand with sexual assault survivors and urge @JerryBrownGov to sign AB1312 Sexual Assaults Survivor Bill of Rights into law.
Sample language for a call:
I am calling to voice my support for AB1312, the Sexual Assault Survivors' Bill of Rights that just passed CA. I urge Governor Brown to sign. There are 11 million sexual assault survivors in California. Brave survivors and hard working law enforcement officers deserve commonsense legal protections and clear procedures that ensure access to justice.
Thank you so much.
Amanda