Originally published on Change.Org on November 16, 2016 By Maria.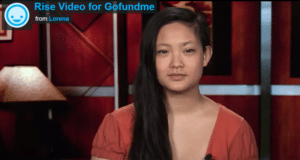 Dearest Friends and Supporters–
I know many of you are looking for ways to make a difference after this election. Today there is a great opportunity for you to channel your energy into action. Rise is currently looking for organizers to help get the Survivor's Bill of Rights passed in as many states as possible. No state has comprehensive sexual assault laws to protect survivors. Some states routinely deny survivors access to their own police reports or refuse to tell survivors the medical results of their rape kit or destroy untested rape kits before the statute of limitations is up. To fix this inequality under the law, Rise created the Sexual Assault Survivors' Bill of Rights. At the federal level, Rise's bill has passed unanimously and was signed by President Obama on October 7, 2016. However, the work doesn't end there. Rise is now continuing the momentum by bringing the movement State by State, fighting to pass this bill in statehouses across the country.
It doesn't matter if you are a student or a nurse, an educator or a lawyer versed in writing legislative text, the most important qualification for this role is passion. If you are a passionate individual who feels dedicated to defending survivors and ensuring they are treated with dignity and respect, we would love your help. Please fill this form (click link here http://bit.ly/2gcqDmG ) to help us make civil rights history.
Love Always!
Maria Ruiz
Twitter: @MariaLaMetida
Facebook: https://www.facebook.com/ImpeachPersky/
Click Here to support Civil Rights for Rape Survivors by Amanda Nguyen