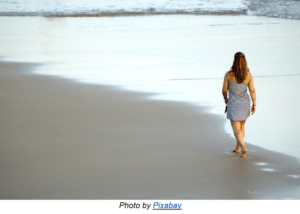 News stories about the drug epidemic in our country are bountiful. Every day there is news of another arrest or overdose — or both. What we don't hear about are the stories of addiction survivors. People who scratch and claw their way to sobriety deserve recognition too; they are fighting for their lives.
Recently I spent some time with graduates of addiction treatment. They were eager to share
their stories in hopes of helping others who face similar struggles. Here is some of what they had to say.
'I didn't know when to stop'
For Wendy, a 46-year-old addiction survivor, her whole personality changed as a drug user. Addicted to meth and alcohol, Wendy desperately reached out to an intake counselor at a rehab facility. After a rocky start, Wendy found the support she needed. A full year sober, Wendy is now a recovery coach for the same treatment center she attended.
"Just know it's not a joke — it's life or death," she asserted. "It took me 46 years to get here. I was out there since I was 15 never really thinking I had a problem. I used to go out with my friends drinking and thought everyone was doing what I was doing, but I was drinking before I went out with everyone and I'd keep drinking after I got home. I didn't know when to stop.
"When you're addicted, you can't minimize what you're doing — you have to maximize it. You can't just have one beer, you have to have 30. You'll just go until you black out. That's not a way to live. It's scary to live like that. Until you really want the help, I don't think you are going to stay sober. You can't do it for anybody else — you have to do it for yourself," Wendy said.
'It's really hard to take that step and reach out'
Zach, a father of four, told me that a brush with the law was the push he needed to seek help. Today Zach is clean and sober after visiting the Treehouse in Texas, and he is currently in school to earn his certification to become a licensed substance abuse counselor.
Zach told me, "A little over a year ago, I'd gotten to the point where I was shooting up various pain pills. I knew I was about to lose everything I had — my family, my job, everything. One morning, some cops came and kicked my door in. They found some of the substances I was using. That was a big eye-opener for me."
Talking to Zach, you can sense the clarity, which is amazing considering where he was this time last year. But it's obvious that he knows what it's like to be on the other side.
"Everybody fails. It's how you react to it, what you do next, that matters. I know what it's like to go through every day thinking no one understands you. I know what it's like to hide everything from your family so you don't upset them. You convince yourself that you still have your pride, so it's really hard to take that step and reach out to somebody. It sucks. Sometimes the worst things in life are the best things, but you don't see that until you get past them. If you're thinking about making that change in your life, it's going to suck — but it will be worth it," he shared.
These are just some of the stories out there. Consider that there are millions of people like this. You might even know someone who has had a similar experience. If you do, let them know how proud of them you are. It just might give them the boost they need in their journey to recovery.
Cecelia Johnson and RecognitionWorks.org work to connect those who've been recognized for outstanding work with organizations that can help them through donations, sponsorships, and gifts. Cecelia hopes her work can help to build stronger, more altruistic communities and citizens.