Originally published on Change.Org on August 29, 2016 By Maria Ruiz.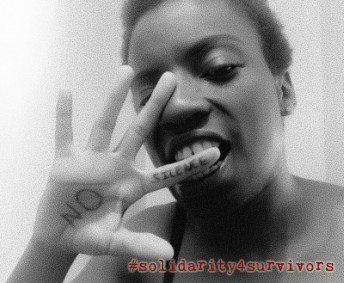 Angelique Bates, Actress who starred Nickelodeon's All That came out as a domestic and child abuse survivor earlier this year. At the hands of her mother and the TV industry she endured years of mental and physical abuse. Unfortunately that isn't her entire story. Due to the stigma and shame involved in disclosing rape survivor status she kept her silence. When she saw the outpouring of love and solidarity survivors or rape and sexual assault received through this movement Angelique said exclusively to us:
"As a domestic violence survivor, Rape survivor and Child abuse survivor, I stand in solidarity with this petition in a world where silence is used as a weapon and chains. In a world where no protection and injustice is swept under the rug."
We all thank you for supporting our solidarity for survivors movement and the movement to Impeach Persky. We ask that you continue to tweet Christina Garcia (@asmgarcia) and Susan Eggman (@asmsusaneggman) and ask that they keep their promise to get Persky off the bench.
Love Always!
Maria Ruiz & Sharika Soal
Twitter: @MariaLaMetida
Facebook: www.facebook.com/impeachpersky
Email: marialametida@gmail.com
Blog: http://www.silencehelpsnoone.com/