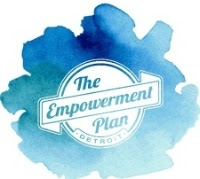 Spread the Warmth this Holiday Season
We're excited to let you know that in preparation for Giving Tuesday and the upcoming holidays we have launched an online registry that includes a number of items that you can sponsor to help fulfill the needs of those on our team.  Gifts start at $25 and very from GED supplies, gas/bus cards, coat sponsorships, vehicle repair fund, daycare scholarships, and more!  Your generosity will impact many through the jobs we create and the coats we make.
Browse our online registry here and make your holiday contribution today!  Please share the registry link with you family and friends as well.
Thank you for the continued support! 😉
____________________________________________________
Here are some ideas for how you can support our holiday campaign…
Your can also make a general donation here.  Every dollar helps!
_____________________________________________________________________
Check out our online shop to purchase some awesome
Empowerment Plan swag.
Thank you for helping us #spreadthewarmth all year long!
Copyright © 2015 The Empowerment Plan, All rights reserved.
Mailing Address is:
The Empowerment Plan
1401 Vermont St.
Detroit, MI 48216
About Empower The Empowerment Plan
The Empowerment Plan is a Detroit-based nonprofit organization dedicated to serving the homeless community. Our goal is to help build a better life for those that have become trapped in the cycle of homelessness. We mostly hire homeless parents from local shelters to become full time seamstresses so that they can earn a stable income, find secure housing, and gain back their independence for themselves and for their families.
The individuals we hire are trained to manufacture a coat that transforms into a sleeping bag at night, and a bag when not in use. The coats are distributed to homeless people living on the streets at no cost to them through partnerships we have established with outreach organizations in communities around the nation.
​
We believe in giving second chances to those who want it, and providing warmth to those who need it.