Originally published on Everyday Feminism Magazine on September 9, 2015 by Sandra Kim and re-published here with their permission.
Fall has just started and so has planning for upcoming conferences and events. If you're organizing a feminist event and are interested in bringing an Everyday Feminism speaker to present, you've got a lot of options!
Our Speakers Bureau includes:
Sandra Kim is the Founder and CEO of Everyday Feminism. Since its launch three years ago, Sandra has led Everyday Feminism to become one of the largest online feminist platforms, drawing 5 million visitors every month from over 150 countries.
Her presentations include:
Building Inclusive Leadership for Anti-Oppression Work Environments
Bringing Intersectionality and Inclusiveness Into Our Daily Feminist Work
Building an Intersectional and Inclusive Movement to End Domestic Violence and Sexual Assault
Making Self-Care for Sustainable Activism the Norm
Building a Massive Online Base for Social Change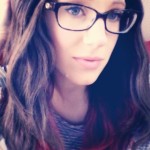 Melissa A. Fabello is the Co-Managing Editor of Everyday Feminism and a domestic violence prevention and sexuality educator with a specialty in body image as well as a fierce feminist activist.
Her presentations include:
Media Literacy 101: How Pop Culture Seduces You into Gender Roles
Bleeding Love: Pop Music, Advertising, and the Normalization of Dating Violence
Reclaiming Our Bodies, Our Sexuality, Our Lives: Exploring Female Sexuality Through Five BS Body Myths
I Know It Hurts, But Starving Works: How Pro-Eating Disorder Content on Social Media Harms Our Body Image and How to Fight Back
Social Justice Activist Self-Care (or, Why My YouTube Comments Are Disabled): Why You Need It and How to Start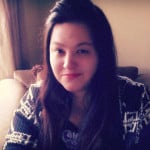 Taté Walker is a Lakota feminist activist, blogger, filmmaker, photographer, and social services professional who promotes cultural competency and inclusion for professionals in the workplace
Her presentations include:
Gender & Sexuality in Native American Cultures
The Role of Women in Native American Societies from 1492 to Today
Surviving Love: Promoting Awareness & Prevention of Violence Against Indigenous Women
566: An Introduction to Native American Cultural Competency
Not Your Tonto: Native American Representations in Media
The Harm of Indian Mascots on Native American Youth
Not Your Cliché: A Look at the Stereotypes Plaguing Tribal Communities
Columbus, the Discovery Myth, and the Importance of Teaching Indigenous Histories
Moving Past the Thanksgiving Fairytale
Topics specific to the Oceti Sakowin (Seven Council Fires, often mistakenly referred to as "Sioux")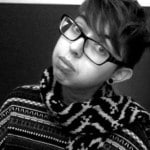 Sam Dylan Finch is an LGBTQA+ and mental health educator. As a transgender and bipolar activist, Sam draws from his lived experience to defy the stigmas that surround his identity, as well as teaching others about the challenges that are faced by his communities.
His presentations include:
What is Queer Feminism?
Queering Gender: Living Life Outside of the Binary
In Trans*it: Transitioning as Non-Binary
Stigma 101: Dismantling Shame and Healing Our Communities
Neurodiversity and Self-Love
Bipolar and Me
Patricia Valoy is a Latina feminist activist and blogger, and a Civil Engineer who promotes STEM education for women.
Her presentations include:
Gender Bias, Sexism, and Stereotypes in STEM
STEM Outreach for Girls and Minority Groups
Working in a Male-Dominated Fields
Battling Sexism in STEM, Construction, and Other Non-Traditionally Female Employment
Transnational Feminism and Cultural Identity
Latina/o Feminism and Ethno-Racial Identity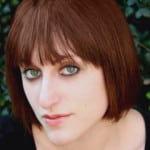 Kaila Prins is a wellness coach specializing in disordered eating, dieting, exercise dependency, and distorted body image
Her presentations include:
Media Literacy and Body Image
How to Stop Losing the Last 10 Pounds and Start Living Your Life Instead
Advertising the Body: How to Survive in Culture Where the Body is Currency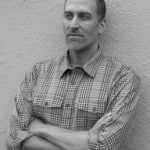 Jon Greenberg is an award-winning public high school teacher in Seattle and gained broader recognition for standing up for racial dialogue in the classroom — with widespread support from community — while a school district attempted to stifle it.
His presentations include:
Teaching a Unit on Race: Practical Lessons on a Taboo Topic
The Race Curriculum Controversy: The Benefits and Costs of Social Justice Teaching
Civic Engagement 101: Connecting Your Classroom to the Community
Jamie Utt is a diversity and inclusion consultant and sexual violence prevention educator to combat prejudice, bigotry, and hate in all its forms.
His presentations include:
Yes Please! Making Consent Fun and Sexy
Party On! Building Sex Positive Party Culture
Man Up: Building Positive Masculinity
The Wall: Understanding Your Own Power, Oppression, and Privilege
The Antidote: How Students Can Create a More Inclusive School
Creigh Farinas is a neurodiversity activist and blogger, and an advocate for autism acceptance.
Her presentations include:
Autistic People Can Lead Happy Lives: Helping Them Get There
Why Would Anyone Want to Accept Autism? An Explanation of the Autism Acceptance Movement Presuming Competence: What That Means for You
The Social Model of Disability: How Someone Can Be Simultaneously Very and Not at All Disabled
How to Be an Ally to Neurodiverse People
Teaching Kids about Disabilities
What is Autism?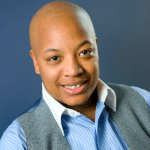 Cole is the Founder and Executive Director of Brown Boi Project, a community of masculine of center womyn, men, two-spirit people, transmen, and allies committed to transforming privileges of masculinity, gender, and race into tools for achieving racial and gender justice.
Her presentations include:
Gender Justice
The New Masculinity
Resourcing a Movement
Akilah Richards focuses on Radical Self-Expression, a practice she created to address societal oppression of the voices and needs of women and girls, and to explore the consequences and potential remedies therein.
Her presentations include:
Strategy & Soulwork for Radical Self-Expression
Nurturing the Aha's: What to Do with Your Biggest Breakthroughs
Life Design through Free-Range Learning: Exploring the Unschooling mindset
Live Your Grain: Insights on Radical Lifestyle Management
Life Chanting 101: How Incantations Support Spiritual Exploration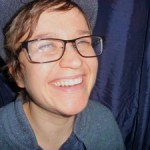 Adrian Ballou is a genderqueer writer, activist, consultant, and social justice educator as well as a state-certified mediator and trained facilitator.
Their presentations include:
Non-Binary Identities 101
How to Make Your Organization More Trans Inclusive
Creating Trans-Affirming Youth Spaces
Feminism and Trans Identities
Youth Organizing and Adultism
If you'd like to bring one of these wonderful speakers to your event, click here to get more info.
And if you don't see the topic you want, please let us know and we'll match you up with the best person.
Hope to see you at your next event!
Sandra
P.S. To book one of Everyday Feminism's speakers, please go to:http://everydayfeminism.com/speakers-bureau/