Originally published in the Daily Republic on March 27 , 2015 By Kevin W. Green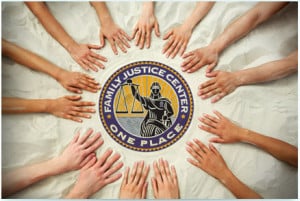 The Solano County District Attorney's Office Family Justice Center will host the first Strike Out Sexual Assault community baseball game from 3 to 5 p.m. April 9 at the courthouse annex lawn on the corner of Texas and Jefferson streets in downtown Fairfield.
Designed as a fun way to help raise awareness for Sexual Assault Month, the event will feature a three-inning baseball game between Solano County and the city of Fairfield.
The event – which is free and open to the public – will also include free treats, T-shirt giveaways, guest speakers, community resources and family activities, according to a county press release.
Rep. John Garamendi, D-Walnut Grove, is slated to throw out the first pitch to Assemblyman Jim Frazier, D-Oakley.
April is Sexual Assault Awareness Month, a time to bring attention to the fact that more than 17.7 million women in America, or one out of every six, has been the victim of sexual assault during her lifetime, the release said.
The Family Justice Center, located at 604 Empire St., offers support for victims of domestic violence, child abuse, sexual assault and elder abuse, the release said.
For more information about this event, contact David C. Isom, family violence prevention officer, at 784-7691 or dcisom@solanocounty.com.