Today I received this email and I am ecstatic and humbled. I am me and I do the things I do because I love to do them. I would like to write more and further my connections in the community. That is the space I am creating for myself. This is really awesome!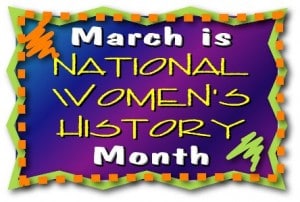 Christina,
We are thrilled to have you confirmed as our keynote speaker and featured author at our 2014 Women's History Month Luncheon on March 28th.
The event is our 7th annual luncheon, a local celebration of National Women's History Month in March.   Each year there is a national celebration in Washington DC honoring 10+ Women of the Year, who are impacting history today in many categories and different areas of contribution related to the annual theme. This year's theme is "Celebrating Women of Character, Courage and Commitment".  Locally, we will honor 2 Solano County Women of the Year who are making great contributions in our communities:  Deb McGuire and Carolyn Wold. We will also honor Lt Colonel Jackie Breeden, a Wing Commander from Travis Air Base, for her courageous service, leadership and creating opportunities for our military women. She will be our Honorary Chair. They are an impressive group of women.
Traditionally, we always have a featured author, a local or regional woman who is making significant contributions to our community in her own work, as our keynote speaker. The keynote presentation is limited to 10-12 minutes with remarks about your writing and work and how it might tie in to this year's theme.
The luncheon is usually attended by about 200 people (mostly women and somewhat heavy with local dignitaries and county leaders) It runs from 11:30-1pm. The Joe Nelson Community Center is located at 611 Village  Drive in Suisun  (just off Merganser and Sunset, east of Highway 12…at the edge of Fairfield)
We are very pleased you will be joining us. There will be complimentary tickets waiting for you and your editor at the check in table that morning.  If you'd like to know more about the National project, please visit
 http://www.nwhp.org/
Feel free to call me at any time with questions. Looking forward to meeting you, Christina.
Congratulations!
Solano County Library Foundation