Originally published in The Vacaville Reporter on July 31, 2017 By Jessica Rogness.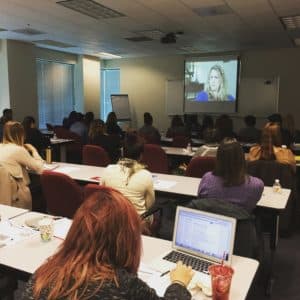 A workshop to train adults to identify and intervene when a child is being sexually abused is offered twice this month in Solano County.
The training is scheduled on two days in Vacaville and Fairfield.
"It is so important to keep our children safe and to educate our community in prevention, setting boundaries and what to do when a child discloses," said Christina Baird, an authorized facilitator for Darkness to Light, a nonprofit organization that provides this training. "As a survivor myself, I feel so strongly about keeping our children protected and safe."
She believes education is one of the most important components in this effort.
The Stewards of Children program aims to increase knowledge, improve attitudes and change child-protective behaviors.
The program is for any responsible adult who cares about the welfare of children, and is also appropriate for organizations and personnel that serve youth, according to Baird.
The training will cover the following topics:
Facts about the problem of child sexual abuse
The types of situations in which child sexual abuse might occur
Simple, effective strategies for protecting children from sexual abuse
The importance of talking about the prevention of sexual abuse with children and other adults
The signs of sexual abuse so that you might intervene and be able to react responsibly
Participants can expect these outcomes:
Increased awareness of the prevalence, consequences and circumstances of child sexual abuse
New skills to prevent, recognize and react responsibly to child sexual abuse
Individual commitment to action via a personal prevention plan
The Vacaville workshop will be from 11 a.m. to 1 p.m. Aug. 19 at Three Oaks Community Center, 1100 Alamo Drive. There will be a $5 workshop fee and an $11 workbook fee. To register for the Vacaville workshop, visit any of the Vacaville community centers or recweb.cityofvacaville.com. Call 469-4020 for more information.
The Fairfield workshop will be from 12 to 1:30 p.m. Tuesday August 8 at the Family Justice Center, 604 Empire St. There will be a $15 workbook fee. To register for the Fairfield workshop, call Baird at 738-9962 or email christina@littlewingconnections.com.