Originally published in The Vacaville Reporter on February 11, 2017 By Nancy Redfield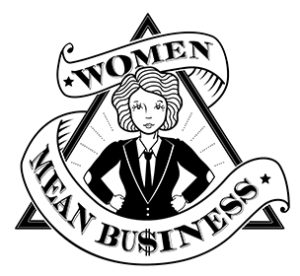 Was your New Year's resolution to finally get started on making money on that idea you've had for years? Do you ever sit in traffic and wonder what it would be like to work for yourself? Near home? There are as many reasons to take the plunge and start your own business as there are women who have done it.
Solano County Library is offering a new program, Women Mean Business, to celebrate Women's History Month in March. This is made possible with the generous support of the committee for the Women's History Luncheon under the auspices of the Solano County Library Foundation. If there was ever a time to start your business, now is the time to get inspired and learn what you need to know about the process of starting a business and the many resources available to you.
Women Mean Business is a series of programs offered around the county to honor the women who have already started their businesses and to support the women who are considering going into business for themselves. There will be three speakers who tell their stories of struggles and successes.
Roxana Dumas, the owner of Diversity RD Global, will speak in Vallejo at the John F. Kennedy Library, 505 Santa Clara St., on March 4. Christina Baird will speak at the Fairfield Civic Center Library at 1150 Kentucky St. on March 11. Baird is the owner of the public relations firm Little Wing Connections. Alexis Koefoed, the owner of Soul Food Farms, will speak at the Vacaville Public Library-Town Square, 1 Town Square Place on March 18. All of these events begin at 2 p.m.
Following these speakers, there will be an informational session led by the Solano Small Business Development Center. These sessions will help attendees understand the process of starting a business and the resources available to them. Also, local business owners will have informational tables where interested attendees can speak with women in business and gather tips and information about starting and running their own business as well as foster awareness of various women owned businesses in our communities.
On three Thursdays in March, the library will partner with Travis Credit Union, which will present their Women & Money series. These evening presentations will run from 6-8 p.m. and will help attendees learn how to manage their finances by addressing the specific financial challenges often faced by women. The Travis Thursday programs are scheduled as follows: March 2 at Fairfield Cordelia Library at 5050 Business Center Drive, Fairfield; March 9 at Rio Vista Library at 44 South Second St., Rio Vista; March 16 at Suisun City Library at 601 Pintail Drive, Suisun City. All events are free and open to the public. For more information about these upcoming programs, visit solanolibrary.com.
The year is still new and it's not too late to make good on some of those other resolutions. One new thing you can do this year is join a book group. The Vacaville Public Library-Cultural Center Library has started a new book club that meets the second Tuesday of every month. The reading list focuses on literary and bestselling fiction with a few excellent non-fiction books mixed in for variety. These are the books the critics and people in the know have been talking about.
Come join us for a lively book discussion. It's good for you, plus you can impress your friends with your new literary hobby. The Vacaville Cultural Center Library Evening Book Group meets at 7 p.m. on the second Tuesday of each month with February meeting on Feb. 14 and the March meeting on March 14. The Vacaville Cultural Center Library is located at 1020 Ulatis Drive in Vacaville.
The Vacaville Libraries have some special programs for the whole family scheduled in February. Starting today, the Vacaville Cultural Center Library offers Super Saturday: Free Tax Preparation for taxpayers earning less than $54,000. Trained volunteers will assist you with electronically submitting your California and federal taxes. This program runs from 10 a.m.- 3 p.m. and is always at capacity, so come early for a spot. This is a program brought to you by the United Way of the Bay Area and Solano County Library.
The Town Square Library has a Lullaby Storytime the last Tuesday of each month. This is an all-ages 30 minute evening storytime and little kids can wear their PJs so they are ready for bed when they get home. This month's storytime is on Tuesday, Feb. 28. The Town Square Library is located downtown at 1 Town Square.
These and all of the library's programs are made possible by the generous support of the Friends of the Vacaville Libraries.
The author is a Supervising Librarian at the Vacaville Public Library-Cultural Center.