Originally published in the LA Times on December 29, 2016 By Patrick McGreevy.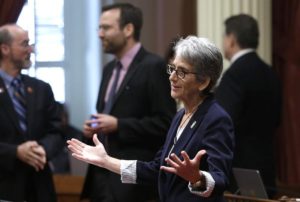 Starting Jan. 1, Californians' lives will be governed by hundreds of new laws including added controls on guns, harsher sanctions against criminals, extra restrictions on ride-hailing firms such as Uber and Lyft, and a boost in the minimum wage. We read every new law so you don't have to.
My Job
My Commute
My Bills
Crime & Punishment
My Guns
Licenses to carry a concealed weapon will no longer vary from county to county. State justice department officials will create a uniform license.
My Personal Life
Bathrooms in public buildings with a single toilet must be designated as all-gender, open to anyone. The law will take effect March 1.
Beauty salons and barbershops can now offer patrons a free beer or glass of wine.
Denim is now the state's official fabric to recognize its role in California history.
Every autographed collectible sold in California must come with a certificate that verifies it's not a forgery, under a bill backed by famed "Star Wars" actor Mark Hamill.
My Healthcare
Patients who go to their insurance's in-network hospital, lab or other health facility will not face surprise, larger charges if the doctor or health worker treating them is not in the network.