Originally published in the Daily Republic on October 12, 2016.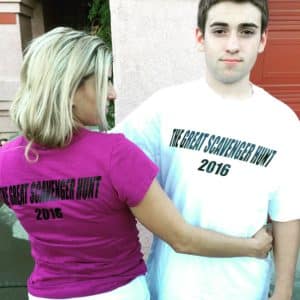 Birthday girl Christina Baird is raising money for the Vacaville Neighborhood Boy and Girls Club in honor of celebrating another year of life.
A Scavenger Hunt around Vacaville, from 9 a.m. to noon Saturday, offers the opportunity for some fun and fundraising.
"I chose the Vacaville Neighborhood Boys and Girls Club because in my youth the Boys and Girls Club in my hometown of Santa Rosa was my safe haven when times were tumultuous at home," Baird wrote in an email. "I learned how to play sports, took classes, and made crafts – all of which were not encouraged pursuits at home. I feel our club here in Vacaville provides the same safe haven to the youth who participate and is such an important asset in our community."
Tickets can be purchased at www.eventbrite.com. Search for Christina Baird's 2016 Great Scavenger Hunt Birthday Party. https://www.eventbrite.com/e/christina-bairds-2016-great-scavenger-hunt-birthday-party-fundraiser-tickets-28005220368
For more information, call Baird at 738-9962 or send her an email at Christina@littlewingconnections.com.