Originally published in The Vacaville Reporter on October 3, 2016 By Kimberly K. Fu.

Kimberly K. Fu — The Reporter It's almost time for the Great Scavenger Hunt of 2016 in Vacaville, a community leader's birthday fundraiser slated to benefit the Vacaville Neighborhood Boys & Girls Club.
In just under two weeks community members will be able to indulge their inner Sherlock Holmes, and all for a good cause.
The Great Scavenger Hunt — sponsored by Christina Baird, a Vacaville resident, author and community services commissioner — will send players throughout the city in search of clues on Oct. 15.
The winner gets a stellar prize — and proceeds benefit the youths of the Vacaville Neighborhood Boys & Girls Club.
"I am so excited that the game is coming together so well," enthused Baird. "The team making the game has learned so much about our great little city. The teams are going to have fun playing together for a common goal and the Boys and Girls Club will benefit by having funds for their scholastic endeavors for the year. "The sponsors are so awesome," she continued. "Their goods and services benefit our community and their investment in this fundraiser shows how they personally want to give back to their communities!"
Baird has long given back to the community and in recent years, made her birthday celebrations give-back days, too.
For the second year in a row, she's designated the Boys & Girls Club as her beneficiary.
As Baird explains, she had a rough, traumatic childhood. Her neighborhood Boys & Girls Club was her refuge, her safe place and the spot where she could be herself. As an adult she still believes in the club as a place where youths can safely play and grow, she said, and gives back any way she can.
Last year's fundraiser, which brought together about 100 community members, raised $1,000.
This year, she's aiming for the stars with $5,000.
The hunt will be a blast, she promises, with 13 fun clues to solve and an Amazing Race-like trek across the city.
Players will learn more about Vacaville as they unravel the mind-bending clues, they'll bond with each other as they race against the clock and fun will be had by all.
The event runs from 9 a.m. to noon Oct. 15 and ends at the Club on Holly Lane.
There, players will see if they've won and enjoy refreshments including birthday cake. The grand prize winner will receive a basket of family-sized goodies including movie tickets, a year's pass at In-Shape for a team and more.
Sign up soon — don't let the game pass you by.
Cost is $20 per person or $50 for a carload of four or more.
Sign up here: https://www.eventbrite.com/e/christina-bairds-2016-great-scavenger-hunt-birthday-party-fundraiser-tickets-28005220368. Click on "tickets."
For updates and more information, visit the Facebook site at http://bit.ly/2cJEEH8.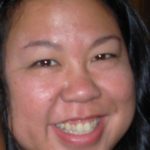 Kimberly K. Fu
Veteran newshound with @vacareporter, traded crime & adrenaline for the municipalities of Vacaville & Dixon. Kept the black coffee and occasional cigar.