This is an extension of the College Mental Health Program, which you can learn about here.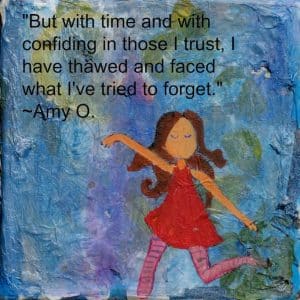 My Story
At 17, I was sexually abused by a mentor figure for nearly a year. I froze, unable to face what had happened to me for months until days after my 18th birthday. Two weeks after finally telling someone, my stomach literally exploded, I was in a coma for months, and almost died. After 27 surgeries, organ failure, six years unable to eat or drink, and the PTSD from ten years of trauma, I was only able to heal once I discovered authentic ways to experience my memories and emotions, reclaim my voice, and share my story, ultimately transforming my traumas into a beautiful detour. (Read full bio here.)
The Problem
Sexual misconduct (harassment and sexual assault) is a significant problem on college campuses.
Undergraduate students find themselves with newfound freedom, as young adults, but often don't understand the responsibilities and hazards that come with that freedom. During their undergraduate years, many will be victims or perpetrators of sexual misconduct and many may not even recognize it when it happens.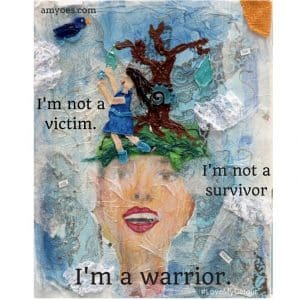 Sexual misconduct is everyone's problem, and all students of all genders need to be aware of the signs and effects, as well as strategies to prevent it from happening and to cope and recover when it does happen.
1 in 9 college students are sexually assaulted while enrolled in school, including 1 in 4 women
Half of all students are sexually harassed while enrolled in school
Less than 28% of sexual misconduct on campus ever gets reported
Goals/Topics
Gutless & Grateful will cover:
Increasing awareness of sexual misconduct on campus
Dispelling myths
Understanding the role of bystanders
Building a support system
Learn about a supportive attitude and how to help a friend
Campus resources and programs for support
Developing coping skills
Building leadership skills
Healing from numbness
Key Themes Explained
Results
Participants will come away with:
A broader understanding of the issues
Greater empathy and a supportive attitude toward victims
Tools for coping with situations, as they arise
Knowing how to use their voice and share their story
Awareness of campus resources
Amy Oestreicher
Actress, Artist, Writer, Speaker, Survivor, and Detourist
Watch Great Comebacks Documentary
Writer for Huffington Post. Featured in Cosmopolitan and on TODAY
Speaker for RAINN and TEDx
Motivational Speaker on Student Mental Health, Women's Empowerment, and Entrepreneurship
Creator of Gutless & Grateful the #LoveMyDetour Campaign.
Twitter Instagram Facebook