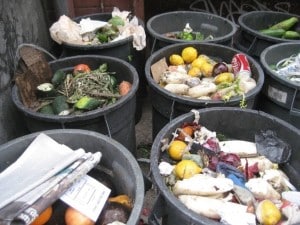 I was just at your Vacaville, CA. location and watched your employees in the Chinese food area throw away numerous bags of cooked food in multiple garbage cans. I asked them why they were throwing the food away and they told me that is was their direction to do so every night.
I immediately asked to speak to management, who confirmed that it is your company policy to throw away all the cooked food after 4 hours if not sold.
Is this in fact your policy? If so, is there a possibility for the various non-profits in our local community to come pick the food up just before it is thrown away  and feed ALL those who do not have anything to eat?
Please advise me of your policy and how I can help to contribute to our community. I feel it is extremely important to be accountable for the needs of each individual's community and I would like to help. I can help with finding the organizations in need, I can help collecting it and I can help distribute the food.I know numerous organizations who could use this food and it would greatly help so many people.
Again, please advise and let me know how I can help. I am sure there is a solution for redirecting the food from the garbage and into people who would greatly appreciate it.
Of best Intention, Christina Baird