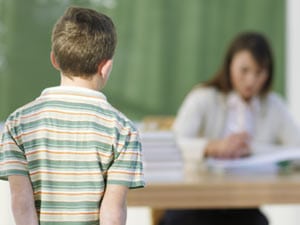 Let your voice be heard
As a Darkness to Light facilitators, we know sexual abuse is one of the most significant risks facing children today.
One in ten children will be the victim of sexual abuse and in schools, where children spend the majority of their days, two-thirds of teachers don't receive training to prevent and recognize it.
School personnel are the source of more than 50 percent of child abuse reports made by professionals to authorities. But even more cases go unreported. That's why it's essential that educators receive the training they need to recognize and prevent abuse.
The good news is Darkness to Light is working to get schools the resources they need.
We have to make sure teachers have the tools to protect children. Stand with Darkness to Light and add your name to the growing list of people calling on school principals and administrators to offer child sexual abuse prevention training!
Click here now to let your voice be heard. Let's tell school administrators to train their teachers.
When teachers know the warning signs of abuse and how to intervene when they see them, they can make an incredible difference in their communities and help keep their students safe.
Thank you,
Cindy McElhinney
Director of Programs
Darkness to Light
To Contribute to Darkness to Light to End Child Sexual Abuse, click here.