pedophile grouppedophile groupOriginally published on Mirror on January 31, 2015 By Patrick Hill.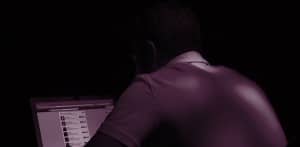 A London teacher and a married dad from Norwich are among group of 80 swapping vile images through the social network
A Facebook group used by pedophiles to share sickening images of young girls has been shut down ­after the Sunday People ­sounded the alarm.
Our probe revealed the twisted users of Mini Diosas – Spanish for Little Goddesses – included a teacher, a photographer and a father of two.
The site was also being used to pass on details of how to access a UK-based hardcore child abuse website featuring even more horrifying photos.
Many of the pictures advertised were Category A – the worst level possible.
They included shots of a girl as young as three being sexually abused.
Members of the public Facebook group also shared pictures of young girls in highly sexualised poses.
One depraved user wrote of the child porn – or CP: "We are a group made up of 80 members who share CP, which you do not find in other groups. We want members with new material."
Our full dossier has been handed to police, and watchdog the Internet Watch Foundation was alerted.
Facebook – used by millions of children – pulled the plug on the group.
The police said: "We are working to ­establish if any offences have been committed and who is responsible."
One group member is understood to be a teacher in his 40s based in South East London.
He came to the People's attention after telling fellow perverts he liked a disturbing photo of a girl believed to be as young as nine.
Another member is thought to be a married father in his 50's from Norwich who uses the network to post naked images of himself to youngsters.
He is also in a group that asks members to share ­photos of girls aged 13.
A third alleged member is a Manchester City fan who likes to be known as "Daddy" and used the site to proposition girls of primary school age.
He commented on a snap of one in a hot tub with a pal, begging to join them.
Facebook was accused of being slow to delete the group. However, the IWF insisted the social media site was working hard to battle the problem.
The watchdog's director of external relations, Emma Hardy, said: "When we notify Facebook of child sexual abuse imagery, it is removed quickly."
"If anyone stumbles across the ­images, ­please report them anonymously through iwf.org.uk."
Expert Mark Williams Thomas added: "Facebook is one of the safest social networks.
"But pedophiles will always find a way to get round regulations, as they have in this case."
Facebook did not ­comment when contacted today.