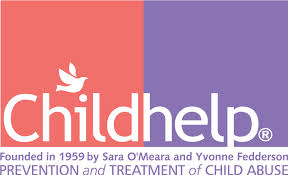 About Childhelp
The story of Childhelp spans more than 50 years and is about two young Hollywood actresses' "chance" encounters—one with 11 homeless orphans abroad, and one with Nancy Reagan —and how they led to a lifelong commitment to helping children in need.
CEO and Co-Founder Sara O'Meara and President and Co-Founder Yvonne Fedderson started Childhelp in 1959, establishing it as a leading national non-prot organization dedicated to meeting the needs of abused, neglected and at-risk children. Childhelp focuses on advocacy, prevention, treatment and community outreach.
Mission
Childhelp exists to meet the physical, emotional, educational and spiritual needs of abused, neglected and at-risk children. We focus our efforts on advocacy, prevention, treatment and community outreach.
Philosophy
Childhelp credits its success to its founders' visionary beliefs, which are the heart of the organization:
• Childhelp believes that every child has a unique contribution to make to the world. We do everything within our power to help each child heal and develop self-esteem to reach their God-given potential.
• We believe unconditional love is the foundation upon which all healing begins. The entrance of each Child help facility features the words, All Who Enter Here Will Find Love.
• These children, who have seen the worst that life has to offer, deserve the best that we can provide while they are in the care of Childhelp.
Not surprisingly, the perspectives of the children served by Childhelp are varied. Some have known nothing but abuse and neglect, believing they were alone and that no one cared. Others lived in happy homes with caring, loving families, only to be hurt by someone outside the home, usually someone they already knew and trusted.

Programs and Services
Childhelp National Child Abuse Hotline 1-800-4-A-CHILD®
Serves the United States, Canada, U.S. Virgin Islands, Puerto Rico and Guam 24 hours a day, 7 days a week. Established in 1982, it is staffed by professional crisis counselors who, through translators, can provide assistance in 170 languages. The Hotline offers crisis intervention, information, literature and referrals to thousands of emergency, social service and support resources.
Childhelp Residential Treatment Villages
Childhelp residential treatment facilities (known as villages) provide specialized, comprehensive treatment programs for court-referred, severely abused, neglected and at-risk children. Childhelp has residential facilities serving southern California and northern Virginia.
Childhelp Children's Advocacy Centers
A one-stop, multi-disciplinary approach to reduce the trauma of child abuse victims during the interview and examination process in Phoenix, Arizona and Knoxville, Tennessee.
Childhelp Group Homes
Childhelp group homes provide safe, stable environments for neglected, abused and abandoned children. These "family style" environments provide independent living and financial literacy skills needed for transitioning to adulthood. These homes serve severely abused children in southern California.
Childhelp Foster Family and Adoption Agencies
Childhelp foster care services in southern California, Michigan and Tennessee provide short and long-term therapeutic foster care to abused and neglected children within a caring and safe environment. Childhelp is licensed to recruit, screen, train and certify foster care parents and provides ongoing support to both foster parents and the children in their care. In California and Michigan, Childhelp has recently received its adoption license.
Childhelp Speak Up Be Safe
Childhelp's new Speak Up Be Safe abuse prevention program is an evolution of the Childhelp Good-Touch Bad-Touch® (GTBT) program delivered in schools nationally since 1983. Speak Up Be Safe is a research-based, comprehensive violence prevention curriculum that equips 1st to 6th grade children with the skills they need to play a signicant role in the prevention or interruption of physical abuse, sexual abuse, bullying or sexual harassment in their own lives.
Childhelp H.K. Cummings Community Center
This center provides before and after-school programs, supportive services for families in need and youth development. Services include case management, referral services and crisis intervention. These centers give hope and positive change to families with multiple needs. Cummings is located in Phoenix, Arizona.
NATIONAL HEADQUARTERS
4350 E. Camelback Road, Bldg. F250, Phoenix, AZ 85018
Tel: (480) 922-8212 Fax: (480) 922-7061 www.childhelp.org
Childhelp National Child Abuse Hotline: 1-800-4-A-CHILD