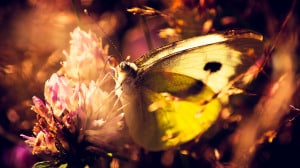 In my dream there is a beautiful garden.
The garden is tended by a beautiful Goddess.
The Goddess holds within her caress a Golden Butterfly.
His wings now open, the Golden Butterfly has stayed
With the Goddess for many years.
My dream continues and I am in the garden.
The Goddess releases the Golden Butterfly.
As he flies towards me his golden wings turn to arms
As I welcome my son to manhood.
When I wake in the morning, I find the golden wings of
A boy in the palms of my hands.
By Mitchell S. Chernock