Give Us Your Eyes And We Will Change How You See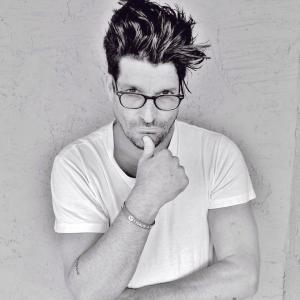 The I Have a Name Project is an Art + Advocacy campaign chronically the homeless. The Project's enduring mission aspires to create greater understanding for those that call the street home.
It began in 2007 when I volunteered at a shelter to better understand the plight of those without a door to walk through at day's end. Later that Fall, I started capturing imagery to document the homeless.
The most poignant moment of this 'campaign in compassion' came at the Project's inception when I asked the first man I photographed his name. The reply put us both in tears, "You have no idea how long it has, been since someone has cared to ask me who I am. We are the unwanted, America's forgotten', said Chuck Ridgeway. In that instant, the project became 'I Have a Name'.
Years of work have recently given rise to a large social media following, several exhibitions and a book entitled, 'I Have a Name'. I remain active in outreach and continue to collect stories for a second book. Finally, this isn't a mission to raise money, we haven't the expertise or infrastructure, instead we will humbly push forward in the effort to elevate the human condition, 'One Heart at a Time'.
For additional information on the THE I HAVE A NAME PROJECT, follow the project on Facebook:
https://www.facebook.com/THEIHAVEANAMEPROJECT
On Instagram: http://instagram.com/theihaveanameproject/
Or visit www.ihaveaname.org