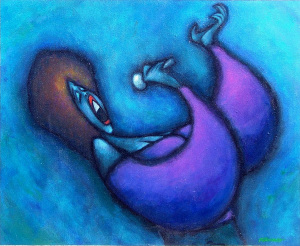 My poems are so smooth you would think I'm
singing the blues.
Left & right, up & down you would think I'm
singing to you round & round,
when I'm only telling you the truth,
that The Poet has some blues.
Up my selves you can't see,
around Pinole I might be the only Poet you see.
My dad is up in heaven looking at me, he knows
what I'm trying to be.
I'm not like every girl you see,
it's me the main poet to be.
Most of my poems don't sound like blues,
but who cares cause I'm being real with you.
From left & right, East & West
Oh, look at The Poet doing her best.
That's all I have to say, let me get back to life
so I could live another day.
Written in 2005 By Rachel Davis
Rachel Davis was born and raised in Northern California. Raised by her great aunt and uncle, Rachel found a voice in her poetry as a young child as a way to be heard.
Rachel says her poetry is an outlet for anything going on in her life at the time. Rachel wants her stories to reach a teen or a adult in their darkest moments and let them know that everything is going to be ok when they give their lives to God. I am openly gay, and I still believe in God with all my heart. I wasn't born to be gay and I am proud of my decision for being myself.
"My heart, spirit, and soul are in my poetry and that is the only thing I want people to see," Rachel Shares with us in her reflections.