Terry, a dear friend of ours at Little Wings lost his wife on the 10th to heaven. This is his blog today. I thought it was so beautiful that I chose to repost it. We love you Terry and your Family and will be here for you as you need us.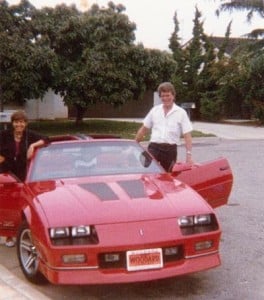 "Yesterday I spoke in celebration of Nancy Minion's life as a children's pastor. That was 15 years of the 26 we were together, and I thought I would share the most interesting story of how we came to meet.
I mentioned yesterday that we met in Hawaii. It was north shore Oahu to be exact. That is the island with Honolulu on its south shore. The north shore is much more rural and quiet and it is also a place of spectacular surfing.
Nancy and I were both sales managers at Chevy dealerships. She was a manager in Van Nuys in southern California and I in Fairfield in northern California. Chevrolet used to have a trip each year that sales managers could win if certain objectives were hit. I've been all over the world as a result of those wonderful trips. We both won.
We were both previously married and on our own. I was so tired of the dating/bar scene, yet I wanted a partner and had no idea where that person may come from. So, I got down on my knees each night for six months praying to God that He knows everyone and He knows who would be good for me and when He felt the time was good to please put that person in my path and make sure I am paying attention. Seriously, that was my prayer every night, on my knees at the end of my bed like a kid. And, I meant every word of it. I had full confidence that God knew someone that would be perfect.
I won the trip and had asked three women to go. All of them turned me down. Imagine that! A free trip to Hawaii for 7 days and 6 nights at the Turtle Bay Hilton in Turtle Bay (now the Turtle Bay Resort). I was surprised. But, I had a two person trip and why waste the other half, so I asked one of my sales people who was also a personal friend, Dallan, to go. He was excited to go.
We got to the resort, and the first night there was an evening reception. It was April 30th, 1987. Dallan and I walked in and all the tables were full, but there was chairs along a wall by the food, so we sat there. Another couple came down who ended up being brother and sister, then Nancy came down and sat away by herself. Dallan is very gregarious, so he moved over and started talking to her. Pretty soon, he had me over there and we later talked about playing tennis together in a foursome and that we were going to Honolulu in the morning to see the sites and pick up Dallan's sister at the airport later in the day. She was living on the Big Island (Hawaii) and he had her come stay and have fun with us for a few days.
I'll never forget first seeing Nancy. Her smile and her eyes just melted me. She was beautiful. Her eyes sort of glistened and smiled along with her mouth smile.
Come to find out, Nancy was in a similar situation and had brought her 14-year old daughter who was too young to attend many of the events where alcohol was served.
To make a longer story shorter, Nancy and I spent every day of this trip together in some way. She and her daughter, Alisa went to Honolulu with us and I took them on a helicopter ride and we drank a lot of Mai-Tai's, walked on the beach and more. We had our first kiss on the third night I think and by the 4th or 5th night I told her that I loved her. It's funny that it just fell out of my mouth before I even realized it.
After the trip I still had a week of vacation and ended up driving to southern California and spending that time with Nancy there. We decided the second night there to get married and she would move to northern California in June when school was out.
Here is a photo of us while on that trip at her Mom's house after I said 'Hi Mom!' when I first met her. We came to tell her of the engagement.
Nancy had two teenagers. Guy, 12 years old and Alisa was 14. We became a family.
There were plenty of struggles. But that is just noise now.
My love for Nancy was unconditional. It still is. "